THECOUNT.COM "ALWAYS OPEN! Since 2005!" - May 20, 2011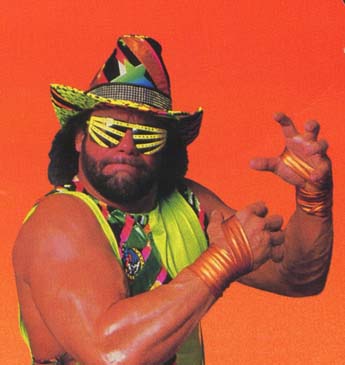 "Macho Man" Randy Savage was killed in a car wreck according to TMZ. Savage, a pro wrestler, was a fan favorite due to his wild outfits and trademark catchphrase, "ooh yeah!"
The 58 year old reportedly suffered a heart attack while behind the wheel, careening across several lanes of oncoming traffic before a head-on collision with a tree in Tampa, FL Friday.
---
TRENDING: Maria Shriver Hires Top Divorce Attorney
---
CLICK PHOTOS TO SEE MORE
---
Savage's wife, Lynn, who was riding in the passenger seat, suffered only minor injuries. Savage later died at a local hospital, both passengers were wearing seatbelts, alcohol was not believed to be a factor.
Have Something To Add To This Story?
Comment Your Thoughts Below!
Share This Post With Friends And Family!
---